A kitchen backsplash is to protect your wall from liquids – water from washing the dishes in your sink or food splatters from cooking on your hob. Originally, backsplashes were not a key feature of a kitchen but in recent years it has become a trend, interest and focal point of most kitchen designs. There are many creative ways to incorporate a backsplash into your kitchen – whether you like to make a statement or keep it simple check out our favourite designs below for some ideas.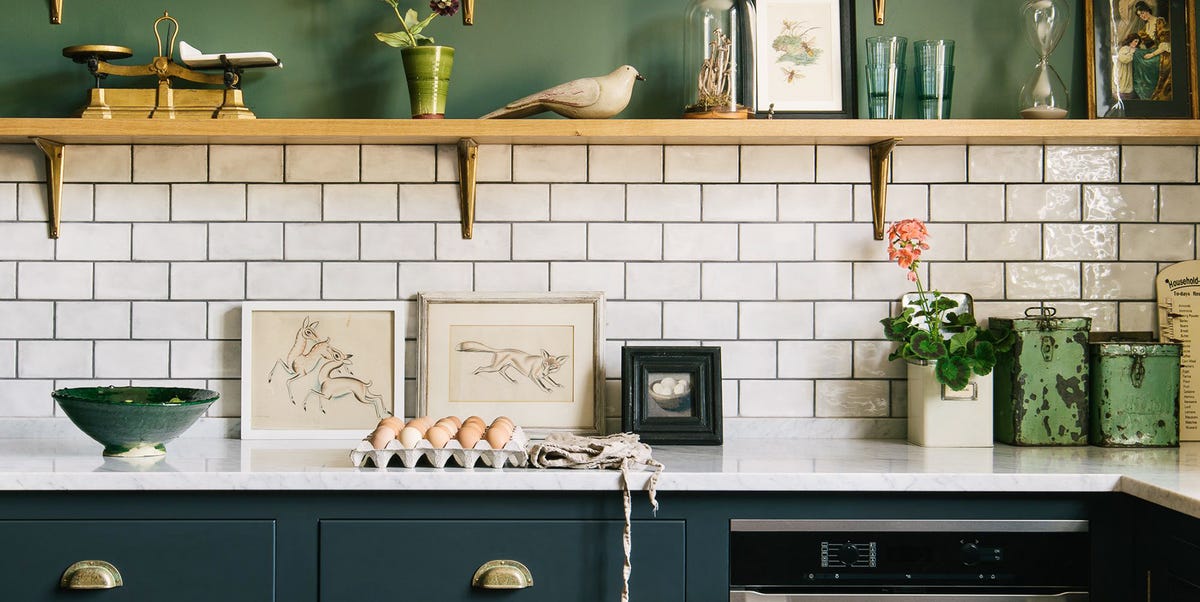 An ivory tiled backsplash is nice and traditional. Really suited to a farmhouse style kitchen.
Monochrome patterned tiles like these are a big trend for 2020 and great for lovers of modern design. You will also find similar tiles being used on bathroom floors.
Mosaic tiles come in hundreds of styles, scales and colours but we are especially loving this neutral ombre design.
Another backsplash design that is so 'in' right now is the chevron (some call it herringbone) tiles. They're stylishly sleek and look fabulous white on white.
A coloured glass backsplash adds plenty of fun and character to your kitchen if you are wanting to use colour but are afraid of having coloured cabinets.
Stainless steel but not as you know it. Mini brick tiles of stainless steel create this stunning feature wall and we want it now!
This copper penny wall is so unique and striking. We love the different tones of copper created by old and new pennies. Be right back, just looking for our piggy bank…