It's safe to say the nation has turned to cleaning, gardening or a DIY project to keep themselves occupied during these unsettling times. Here at TUKC we thought it would be a great opportunity to round up the best kitchen organisation ideas to inspire you to have a declutter and rejig. If tacking a whole kitchen seems daunting to you then start with one drawer or cupboard a day to ease yourself into it. And be sure to take before and after pictures to see your efforts!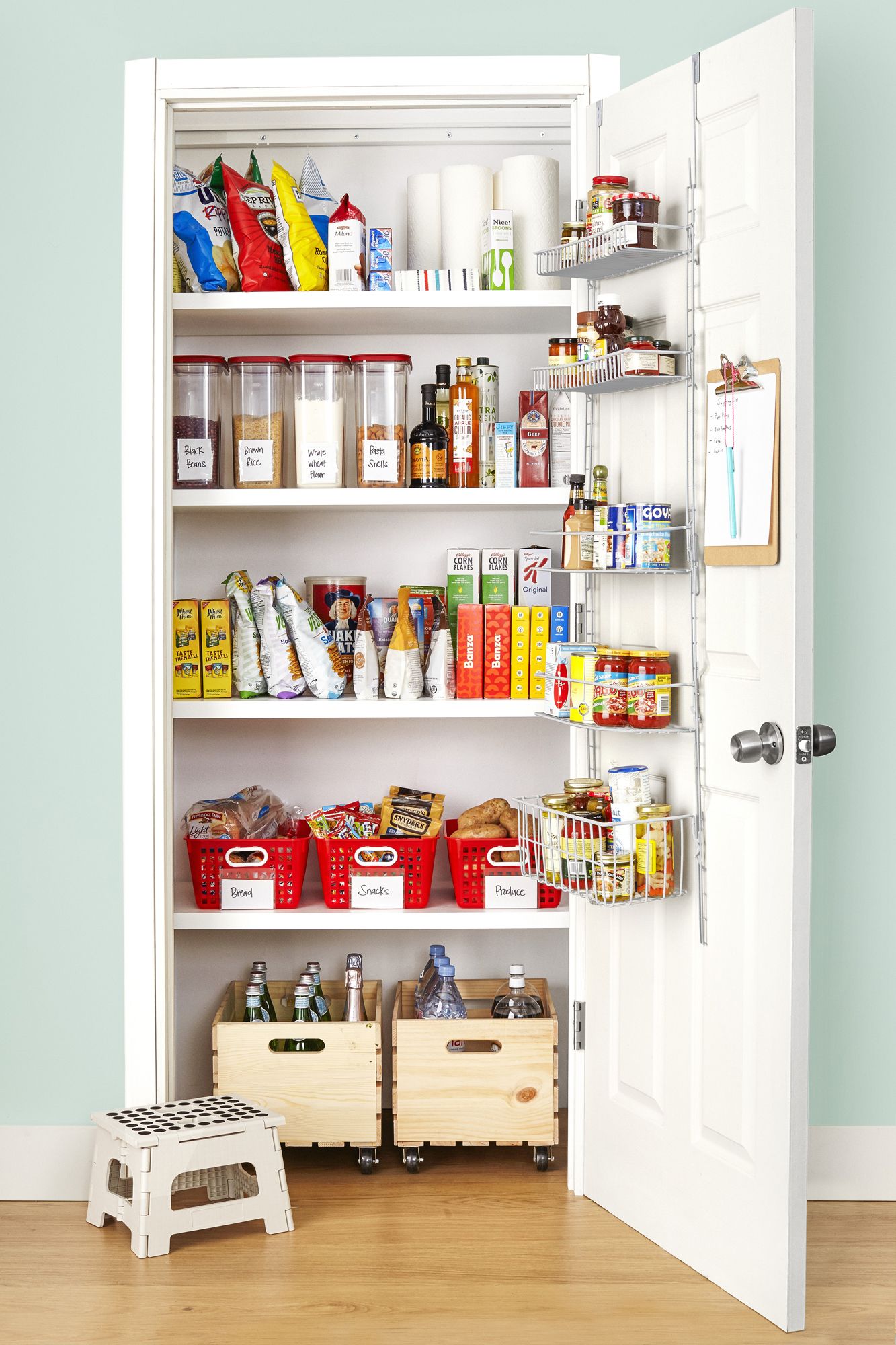 If you have pantry cupboard like this use baskets to separate different types of food items like children snacks, breads and drinks. This keeps them looking neat, tidy and easily accessible for everyone.
Onecrazyhouse.com shows us how to use the inside of your cabinet doors to organise your measuring cups and spoons and it's the coolest thing ever!
If you have open shelves then why not showcase your spices and plates for a retro vintage farmhouse look.
If you haven't already invested in a pan holder where have you been? You can pick up one of these from most homeware stores or online for under £10 and they keep your pans perfectly separated for easy storing and access.
Try this DIY 2-tiered basket storage hack for storing your fruit and vegetables. It's made from crates, wood board and wood stain and looks so rustic and unique. Full tutorial on www.kj.com.
Storing food containers can be annoying but this idea uses a paper tray to separately store the lids – so clever we wish we'd thought of it first.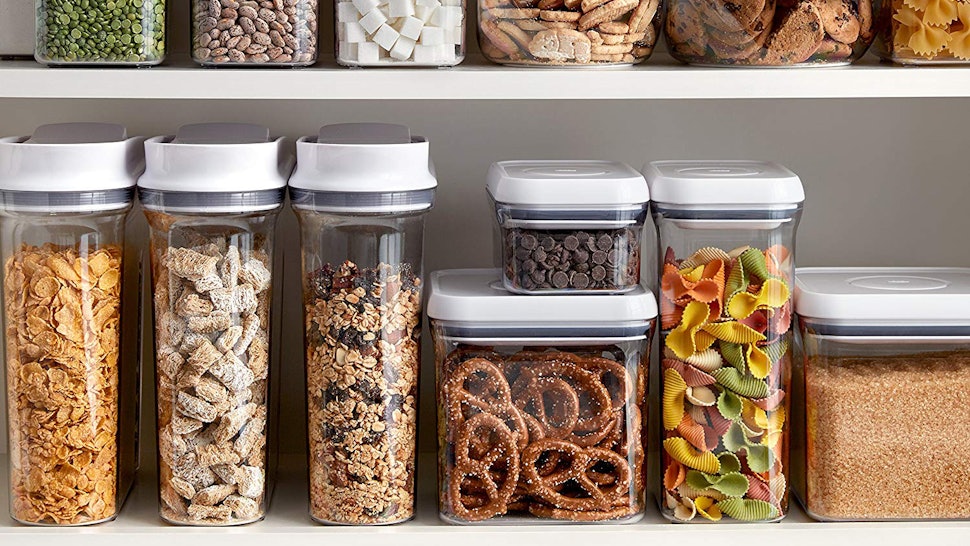 Take your cereal, pasta and snacks out of their packaging and store them in matching clear plastic or glass containers. So pretty you won't be able to keep your hands out of the cupboard.
We hope you like our storage and organisation ideas and implement them in your kitchen. Stay indoors, keep safe and make the most of every moment you can spend with your loved ones.